Daily Current Affairs - 29th Dec 2019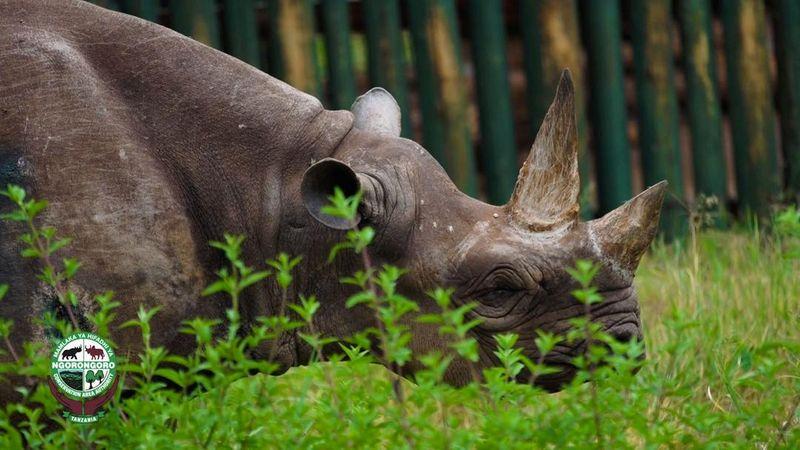 'World's oldest' rhino dies in Ngorongoro sanctuary in Tanzania
Fausta, a female black rhino, who was believed to be the world's oldest rhino has died at the age of 57 in a Tanzanian conservation area. Fausta died of natural causes in captivity in Ngorongoro Crater, which lies in Ngorongoro Conservation Area of Tanzania.
Fausta was first located in 1965 at the age of between 3 and 4 years' old by a scientist. However, Fausta survived 57 years without bearing calves.
As per Ngorongoro authority, Rhinos' life expectancy is around 40 years in wild but they can live an extra decade in captivity.
A book titled "Politics of Opportunism" authored by R P N Singh
Noted Economist and Political Analyst S Gurumurthy released a book titled "Politics of Opportunism: Regional Parties, Coalitions, Centre-State Relations In India". The book is authored by R P N Singh. The book throws light on the subject related to rise of regional parties and Centre-States relation.
RNP Singh is a former officer of the Intelligence Bureau, Government of India. He has also earned the coveted Presidents Police Medal, Indian Police Medal, the Sukriti and Kautilya awards for his distinguished services.
AAO bestows Life Achievement honour to Dr Santosh G Honavar
Dr Santosh G Honavar, India's ophthalmologist is conferred with the American Academy of Ophthalmology's (AAO) highest award Life Achievement honour that is given to its members. He is the first Indian chosen for the honour. American Academy of Ophthalmology is the world's largest association of eye specialists.
CSC e-Governance India restarts Aadhaar registration work
CSC e-Governance Services India Ltd, a special purpose vehicle (SPV) under Union Ministry of Electronics and Information Technology (Meity) restarted Aadhaar registration and other related works which it plans to expand across the country next week. Aadhaar is now being used as primary identity document.
Currently, there are around 3.6 lakh CSCs in country that provide government services online to people in rural areas and small towns. The restart of this unique ID registration work coincides with Aadhaar project crossing 125-crore mark, which means that more than 1.25 billion Indians have 12-digit unique identity number.
CSIR develop new technology of Geranium Production
CSIR (Council of Scientific and Industrial Research) has developed a new low-cost technology to produce Geranium saplings. Geranium acts as an anti-inflammatory and anti-septic agent. It has several medicinal values. The development has been made under Aroma Mission.
The geranium cultivation is being done in aerated glass house currently. With the help of the new technology, geranium can be cultivated at farms just like every other crop. Also, the other major problem of Geranium cultivation is availability of saplings. The saplings become expensive as the crop gets ruined in rainy season. With the new technology, the saplings can easily be obtained as they are being cultivated in open farms.
Finance Minister launches 'eBkray' auction platform for assets attached by banks
Union Finance Minister Nirmala Sitharaman has launched eBkray an common e-auction platform to enable online auction of attached assets transparently and cleanly for the improved realization of value by banks.
The e-auction platform is now linked on Indian Banks Auctions Mortgaged Properties Information (IBAPI) portal and guidelines have been made available.
First Trial run of Double Stack Train
A trial run of the first double stack freight train was conducted in the western dedicated freight corridor. The train was flagged off by Dedicated Freight Corporation India Limited (DFCIL).
The train will be operated in the Rewari-Madar Section in Haryana and Rajasthan states. The double stack train is currently run only in countries such as China, Brazil, Australia, Canada, USA, Russia, South Africa, Sweden and Norway.
Five Indian women boxers book their place for Olympic Qualifiers
Five Indian women boxers booked their place for the Olympic Qualifiers at the Indira Gandhi Stadium in New Delhi. Mary Kom defeated Nikhat Zareen 9-1 in the final bout of the 51kg category while in 57kg Sakshi Chaudhary outclassed her opponent Sonia Lather 9-1.
In the 60kg event, Simranjit Kaur won her bout against Sarita Devi in split decision 8-2. In the 69kg and 75kg category, Lovlina Borgohain and Pooja Rani won their respective matches by unanimous decision and registered their spot in the Indian squad.
The female boxers competed in six categories. The Olympic Qualifiers Asia-Oceania for the women will take place from February 3 to 14, 2020 in Wuhan, China.
GoM constituted to fast track revival plan of BSNL
GoI constituted a 7-member group of ministers to fast track the implementation of revival plan of BSNL and MTNL. The revival plan includes allocation of 4G spectrum and asset monetization. Earlier, GoI approved the revival plan of merging BSNL and MTNL.
The seven-member group of ministers include Defence Minister Raj Nath Singh, Telecom Minister Ravi Shankar Prasad, Finance minister Nirmala Sitaraman, Home Minister Amit Shah, Oil Minister Dharmendra Pradhan and Commerce Minister Piyush Goyal.
Losar Festival: Ladakhi New Year being celebrated
Union Territory of Ladakh is celebrating Losar Festival, to mark the Ladakhi or Tibetan New Year. Until 2018, Losar gathering used to have 'UT Status for Ladakh' as a resolution for New Year. This year, it will be joyous Losar festival celebrations in newly born Union Territory Ladakh.
The festival is regarded as the most important socio-religious event of Ladakh. It is also one of the major attractions for tourists in winter season, as the festival coupled with several ritual performances and traditional events.
Standing Committee on Economic Statistics Constituted
The Ministry of Statistics and Programme Implementation constituted standing committee on statistics. The objective of the committee is to improve data of the government. The committee will be headed by Chief Statistician Pronab Sen.
There are around 28 members forming the committee. The committee is being formed over the criticism of "political interference" in statistical data.
UN increases budget; includes funds for war crime probes
The United Nations has adopted 3.07 billion USD budget. The organization for the first time included investigation of war crimes in Myanmar and Syria in its fund allocation.
The budget proposal for the year 2020 is slightly greater than that of 2019. In 2019, UN budget was 2.9 billion USD. The increase in the budget is mainly due to inflation, additional missions and exchange rate adjustments.
UN to draft new international treaty on cyber crime
The United Nations approved a new resolution in order to draft an international treaty to combat cyber crime.
Under the new draft, an expert committee will be established. It includes all regions of the world and will meet in August 2020. The Russian drafted resolution was approved by 193 member countries.
The Budapest Convention was the first ever treaty on cyber crime that addressed internet and computer crimes. It was drawn by Council of Europe. At present, it is the only treaty of cyber crime under the United Nations.
Veteran Political cartoonist Vikas Sabnis passes away
Veteran Political cartoonist Vikas Sabnis has passed away recently. He recently completed 50 years of illustrious career in 2018. He was inspired by Bal Thackeray and RK Laxman.
He has also worked as a staff cartoonist at various newspapers, including the Times of India and the Mid-day. He made caricatures and political cartoons on various subjects and issues. These ranges from local to international levels.